25 Daredevil Shirts to Binge On
List
Published by Tom Misuraca in List Disclosure: this post contains affiliate links
0
Maybe it's much to early in the year, but what are you doing St. Patrick's Day? St. Patrick's Day weekend? Or specifically, March 18th, when Netflix releases Season Two of Daredevil. Instead of calling in sick with hangovers that Friday, many of us may come down with a bad case of the Netflix binge flu.
Just this week, the new trailer for Daredevil premiered, and it looks pretty damn intense. Matt Murdock and his crime fighting alter ego cross into some dark territory with The Punisher. And it's going to be awesome! Rumor has it we may see Elektra and Luke Cage, too (since he's already popped up in Jessica Jones).
While we're anxiously awaiting 3/18/16, I thought I'd rank my top 25 favorite Daredevil shirts. So grab some guacamole and chips and dig in!
Man Without Fear
Better Call Murdock!
A Devil's Hand
Dare
Caredevil
The Devil in Hell's Kitchen
Fruity Devils
Nelson & Murdock
Daredevil Returns
Daredevil
Matt Murdock – Daredevil
The Kingpin
Matt Murdock Glasses
Evolution
Daredevil
Know Your Place!
Fogwell's Gym
Do You Believe in the Devil
Daredevil
Love is Blind
A World on Fire
Daredevil
Guardian Devil
Nelson&
Avocados at Law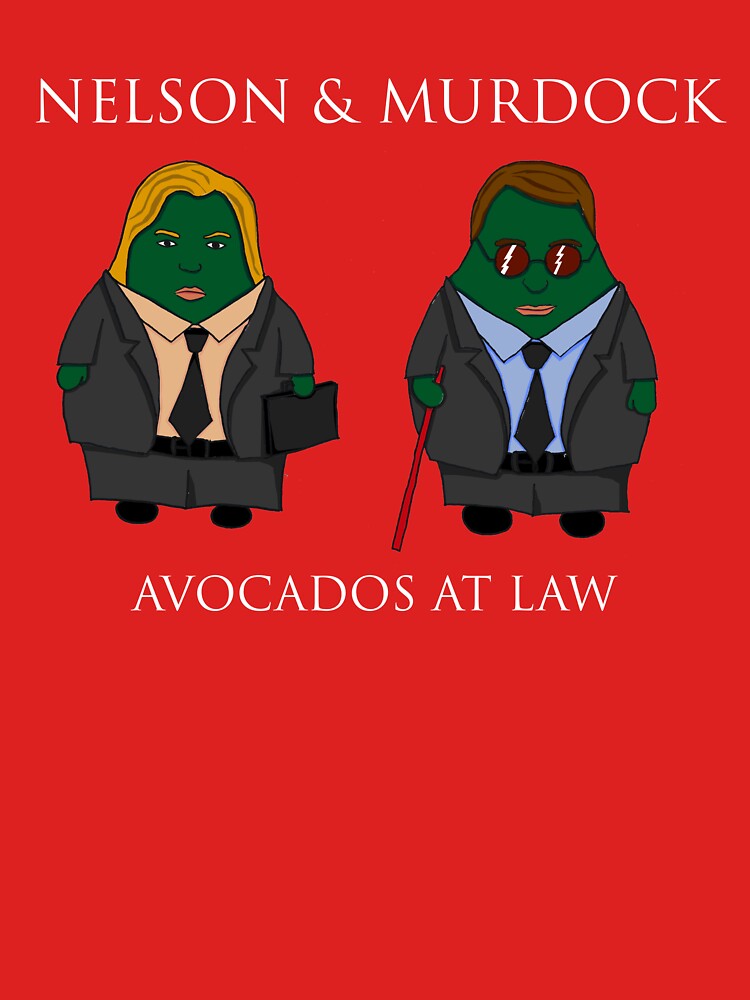 Checkout more shirt's on TeeHunters 25 Must Have Daredevil T-Shirts!
(Visited 340 times, 1 visits today)